Regular price
$229.00 USD
Regular price
Sale price
$229.00 USD
Unit price
per
Sale
Sold out
About Shipping

The following shipping rate applies only to purchases made from IQUNIX.com. 

 Regions

Shipping Rate

North America

$25 (DHL)

Puerto Rico

$38

 (DHL)

UK

$29

 (Standard)

EU

$39 

 (DHL)

AU/NZ

$49 (DHL) or $25 (standard)

AISA

$19 (FedEx or standard)

 
NOTE:

The price provided is for standard package packaging and shipping for a single set or kit. If you purchase multiple units or additional accessories, the shipping cost will be based on the estimated weight of the final package. The actual shipping cost will be displayed during checkout when you enter the shipping address.
The shipped package does NOT include any local taxes or duties. Customers are responsible for any applicable customs fees or related charges imposed by their local authorities.

Available shipping countries:

North America: Canada, Mexico, United States,
Europe: United Kingdom, Austria, Belgium, Bulgaria, Croatia, Cyprus, Czechia, Denmark, Estonia,
Finland, France, Germany, Greece, Hungary, Ireland, Italy, Latvia, Lithuania, Luxembourg, Malta, Netherlands, Norway, Poland, Portugal, Romania, Slovakia, Slovenia, Spain, Sweden, Switzerland
Oceania: Australia, New Zealand
Aisa: Indonesia, Japan, Malaysia, Philippines, Singapore, South Korea, Thailand, Vietnam, China



Warranty Policy

IQUNIX custom mechanical keyboard comes with a one-year hardware(PCB) warranty from the date of purchase. This warranty covers any defects in hardware under normal use.

If there are any defects related to the craftsmanship of the keyboard, please contact us within 15 days of receiving the keyboard for us to address the issue.

Learn more details: Warranty Policy
Refund Policy

For Group Buy items, order cancellations are allowed before the end of the group buy. However, once the group buy ends, orders cannot be canceled unless we cancel the project.
Since GB items are limited in order quantities and production time, we are unable to accept random cancellations.

Return and Refund of the product also depend on the WARRANTY of the product. If the return is deemed appropriate by our staff (such as the wrong product received, the unsolvable issue occurred, etc), we'll assist to offer return procedures and addresses. We do not accept a random return without any notice. If you do return the products randomly, we will not offer any refund.

Learn more details, please read Refund Policy
View full details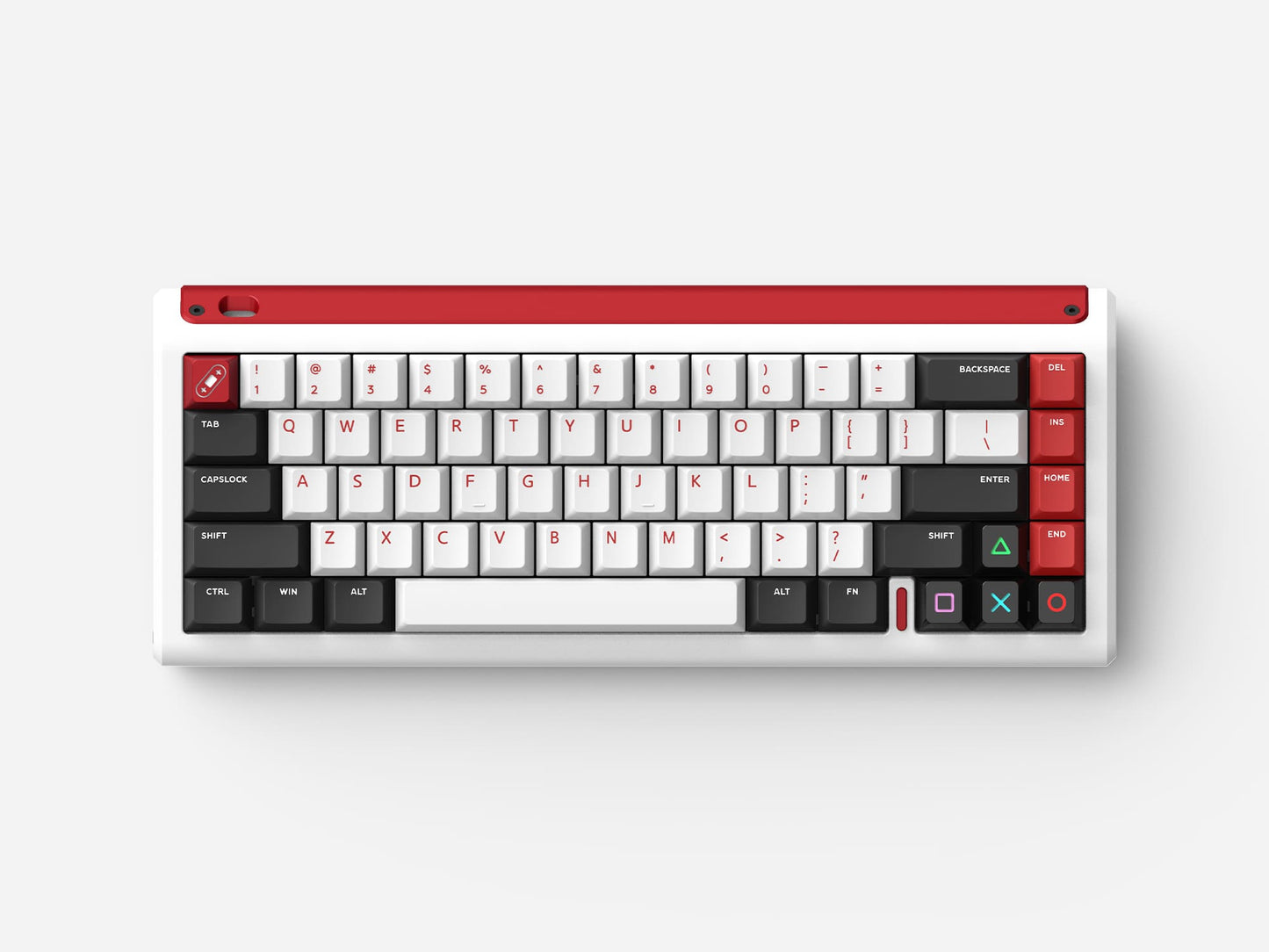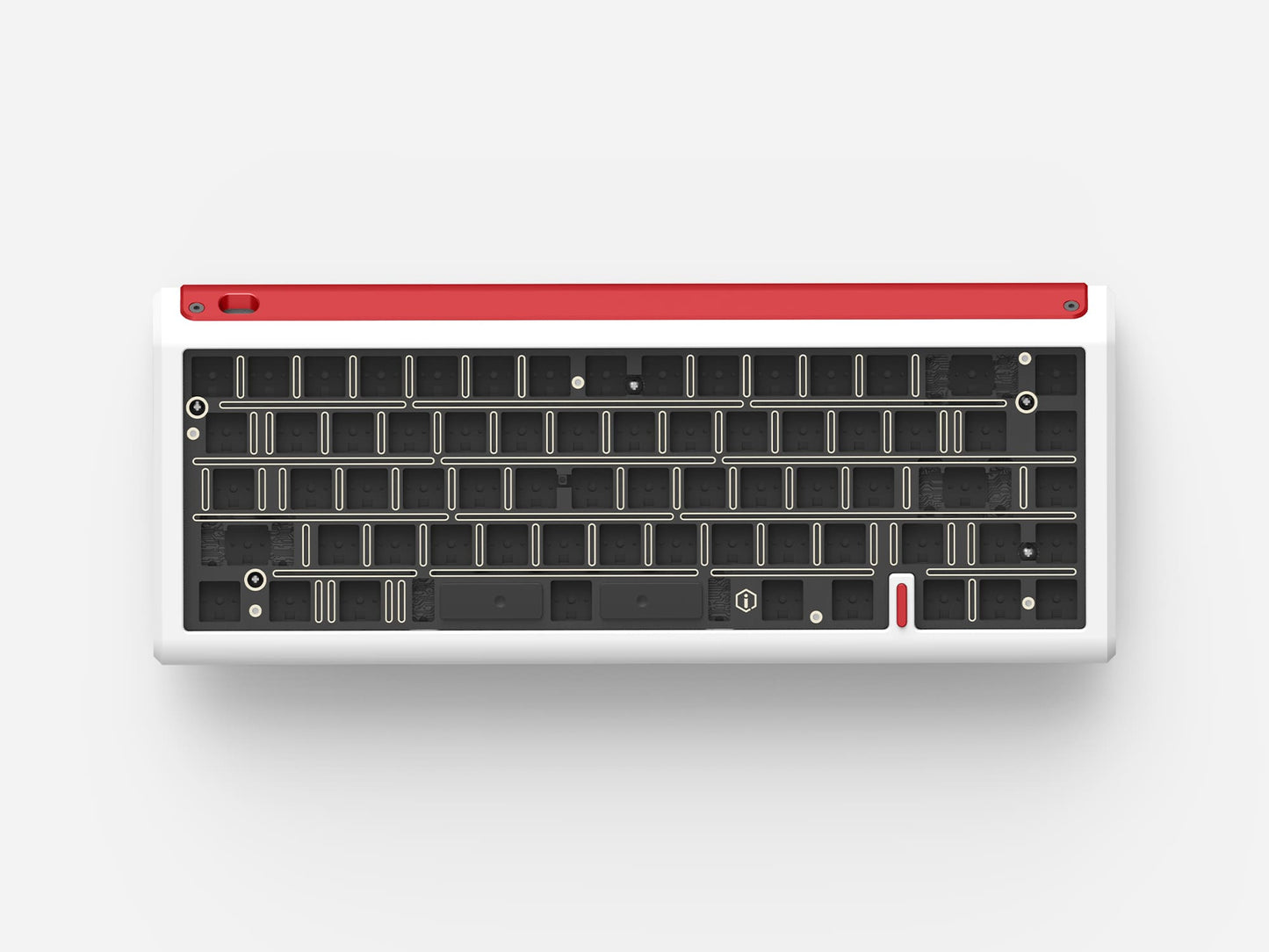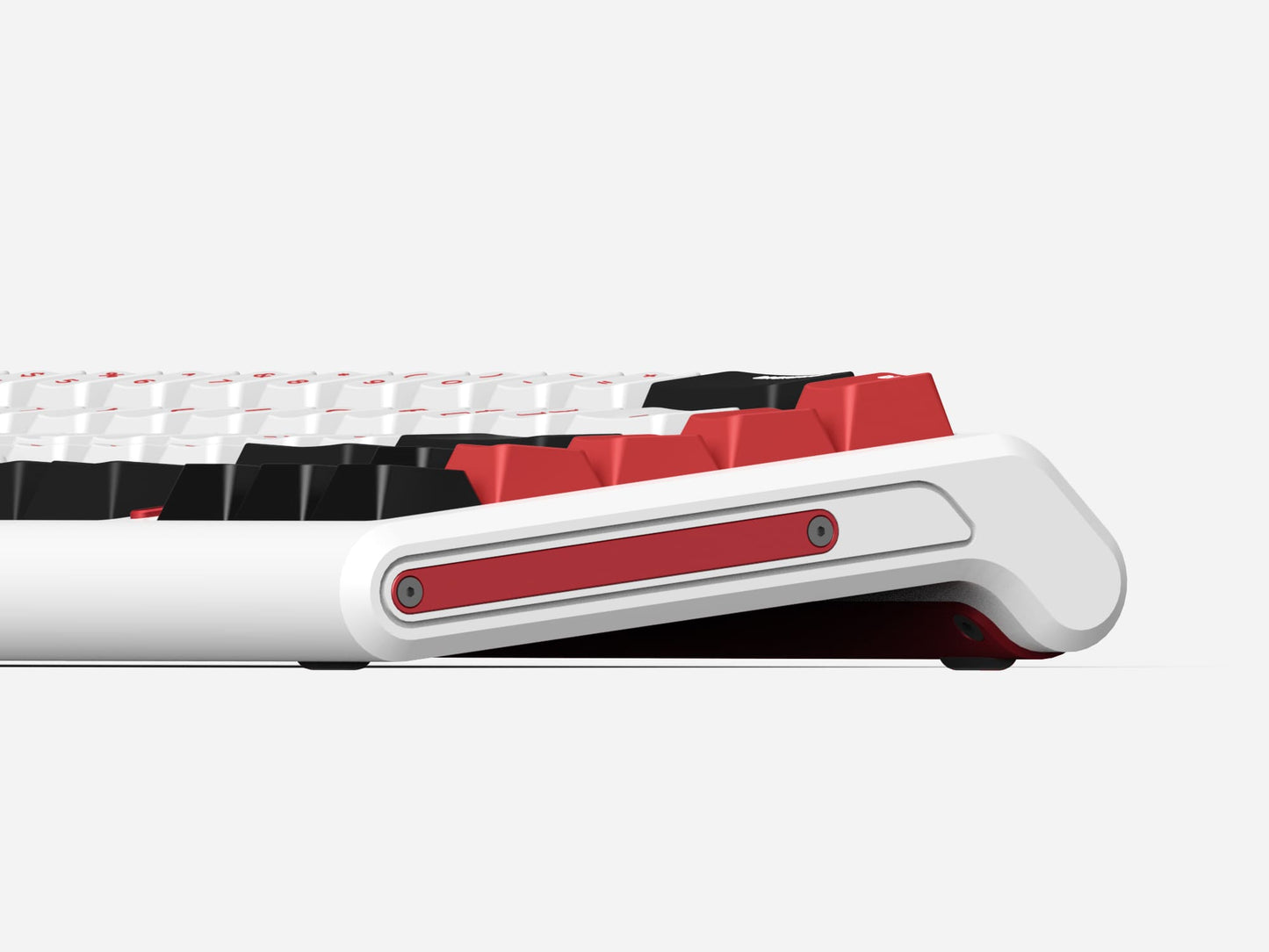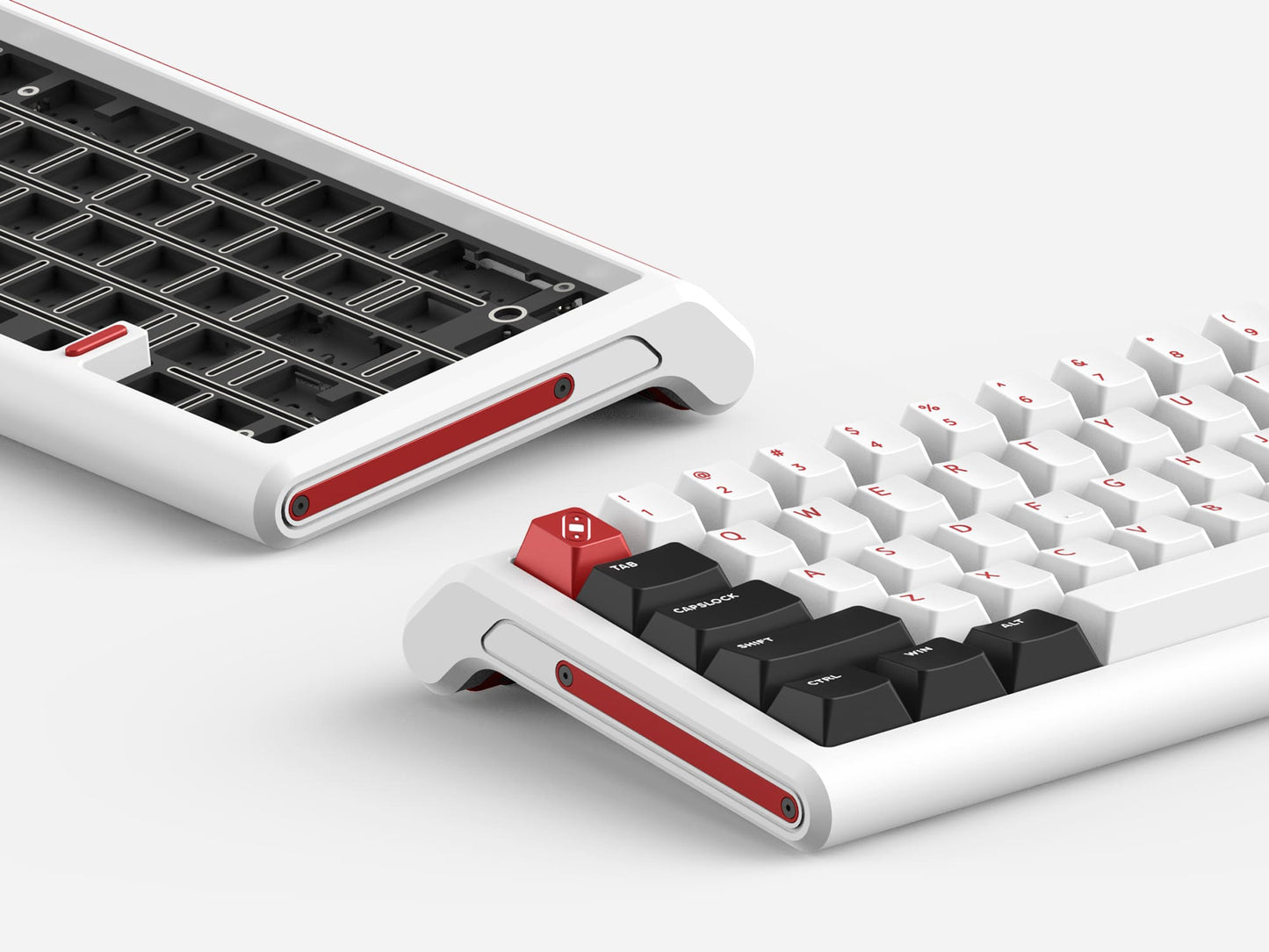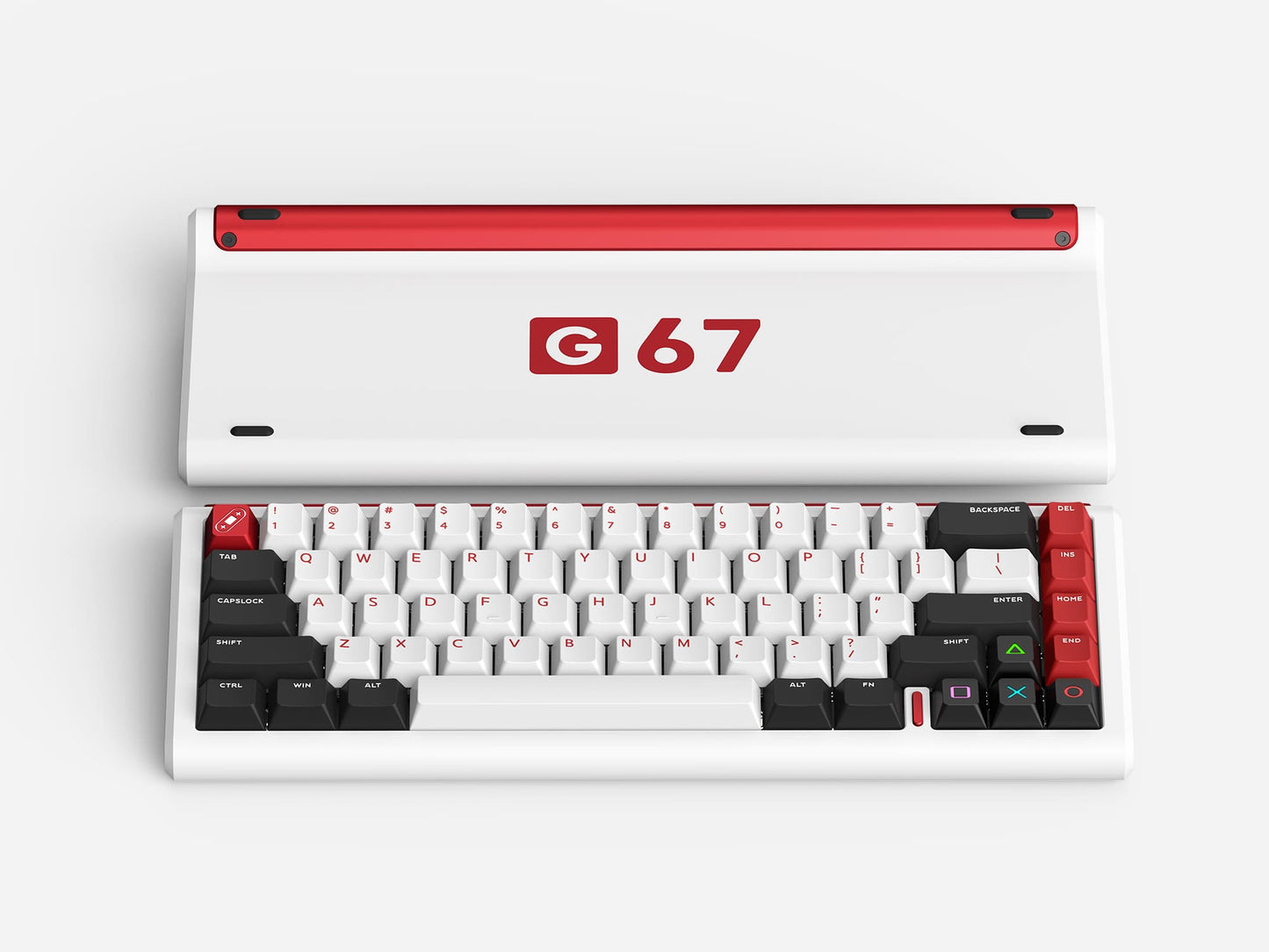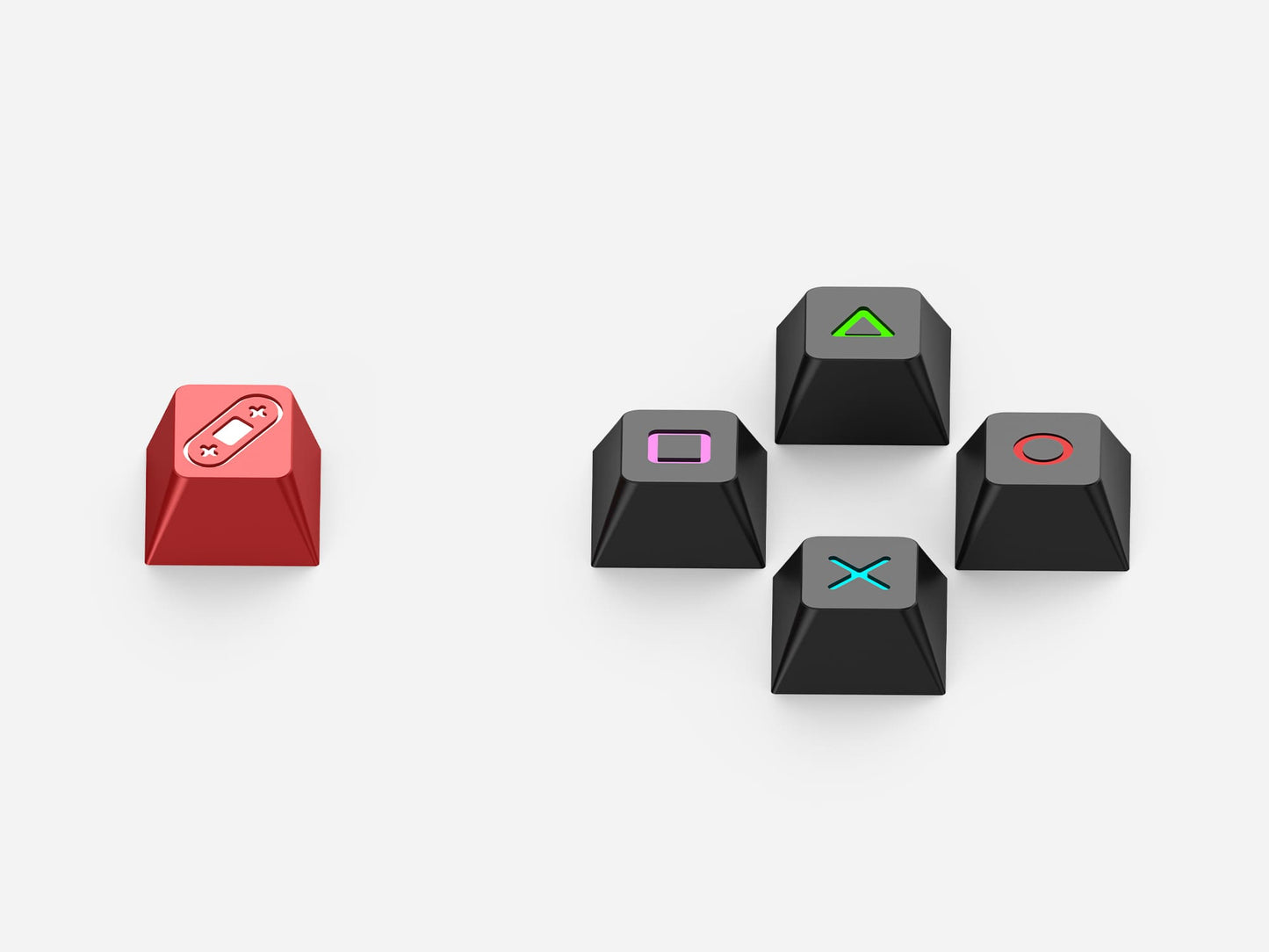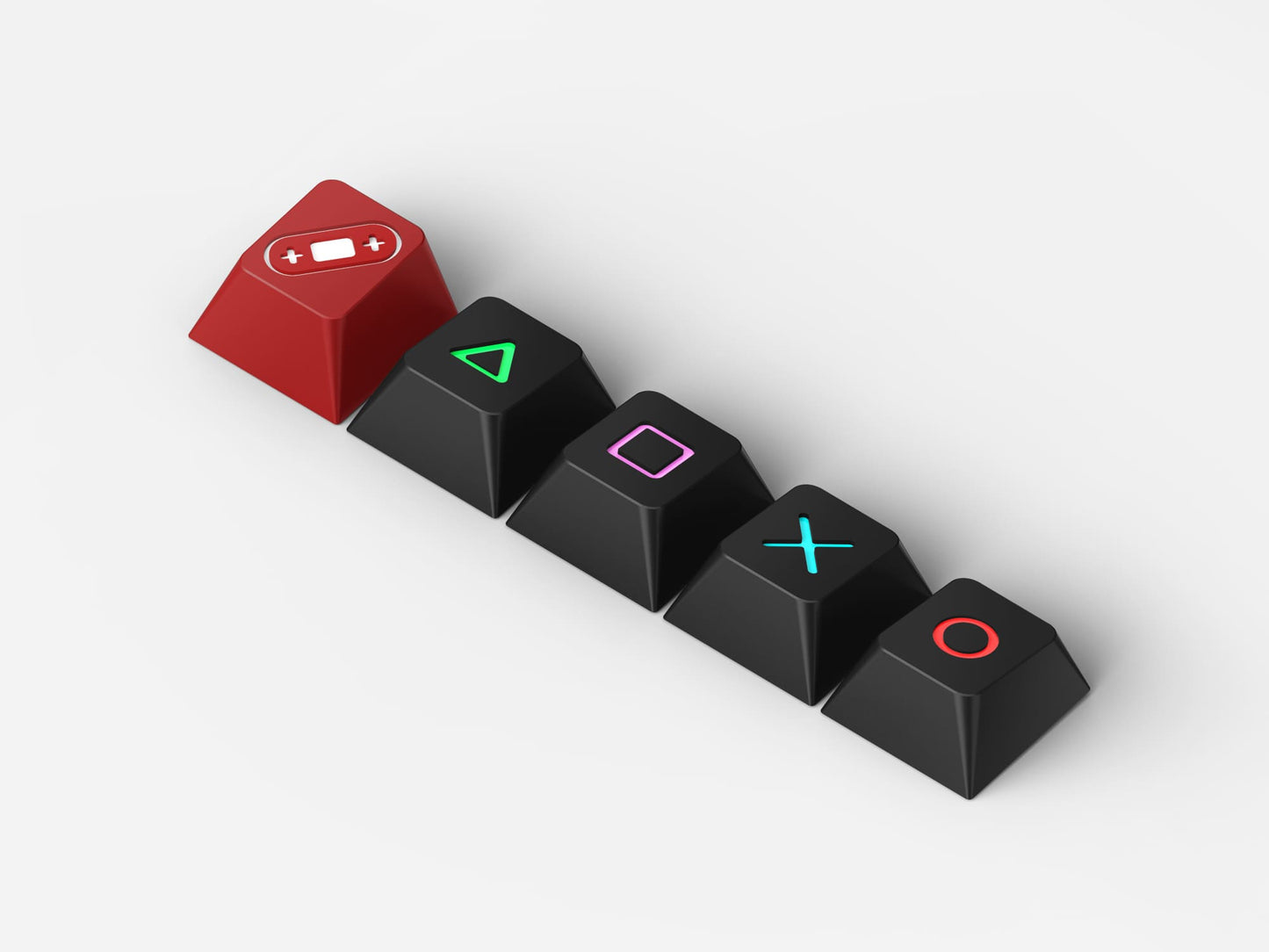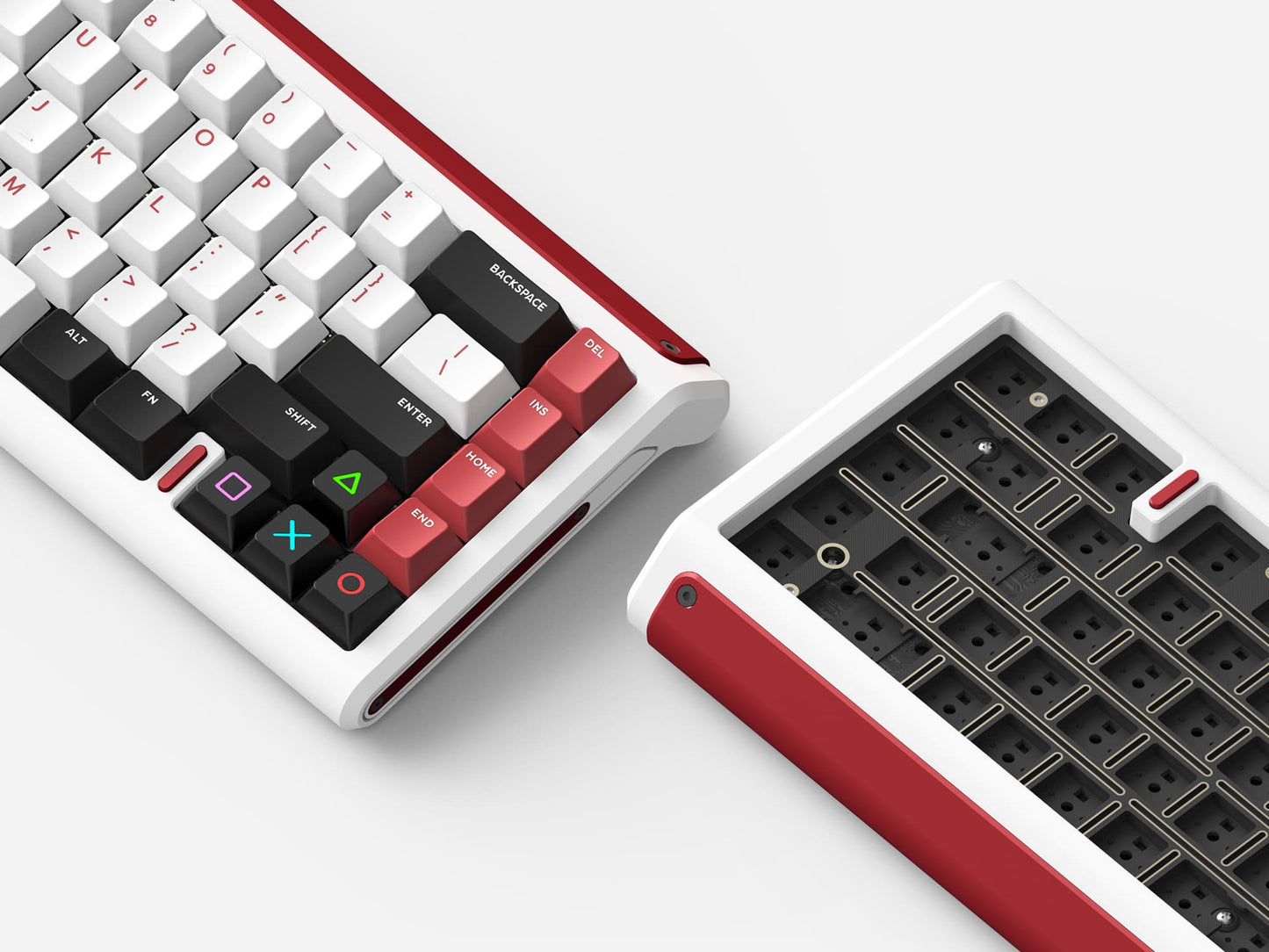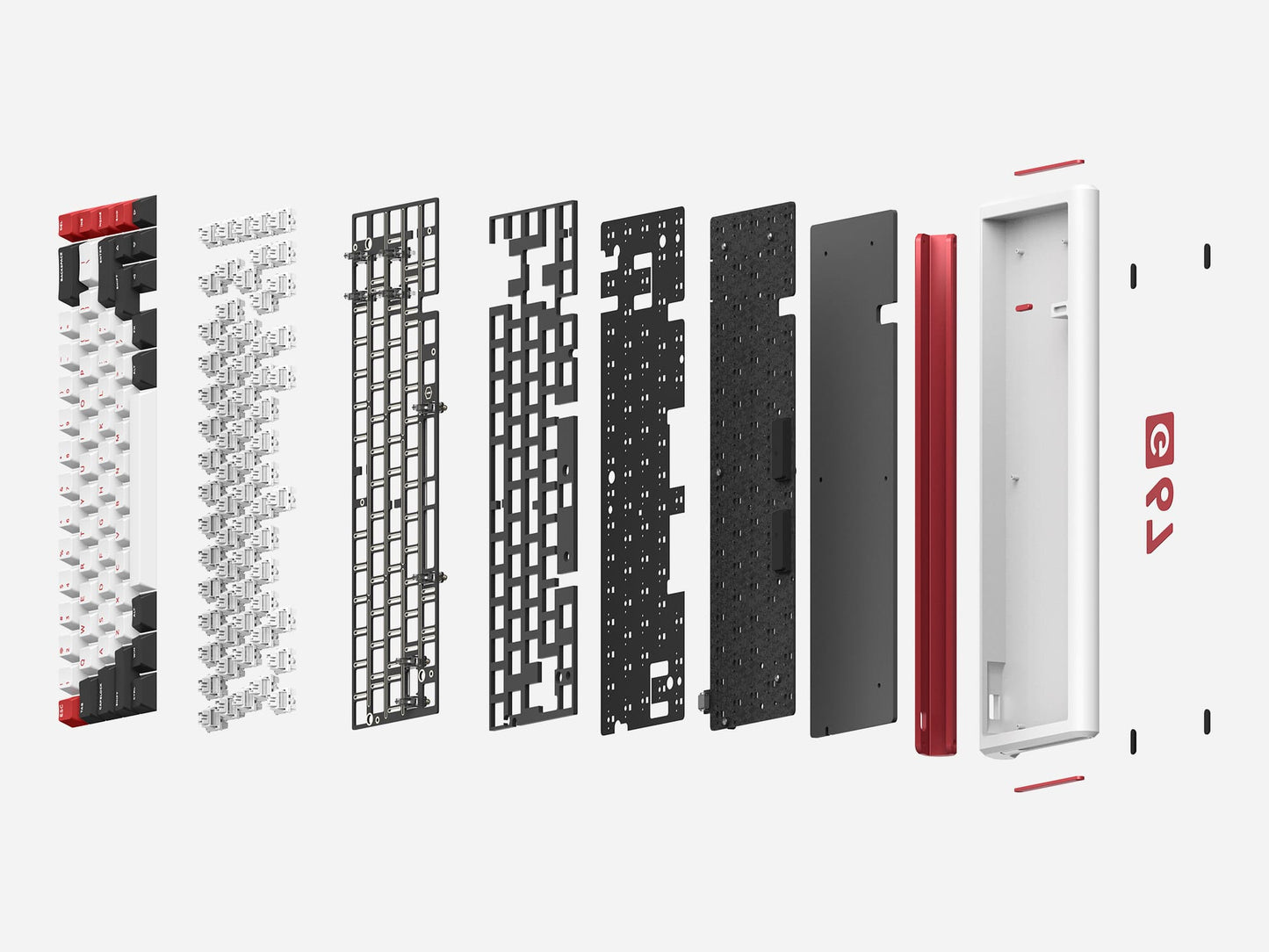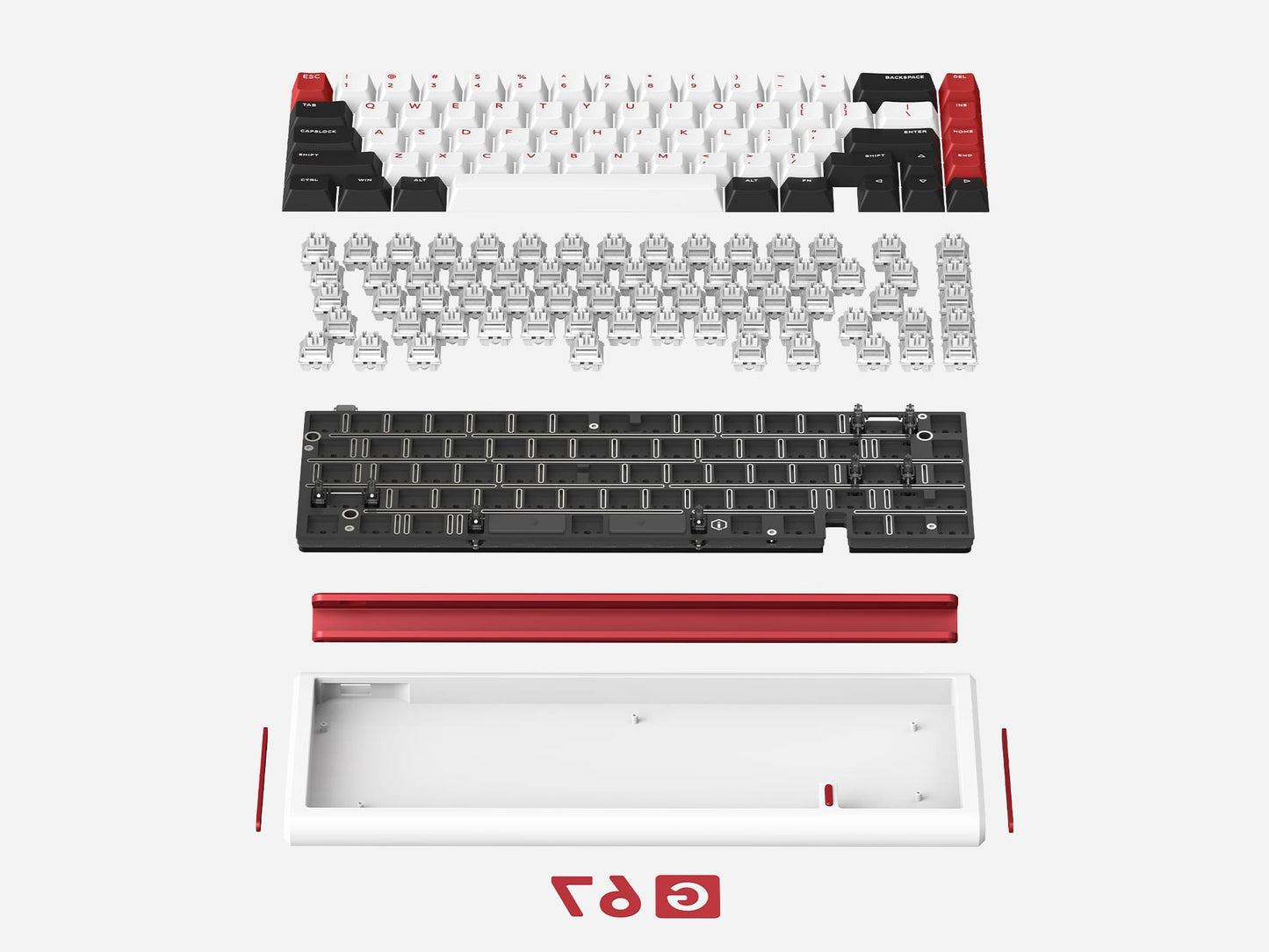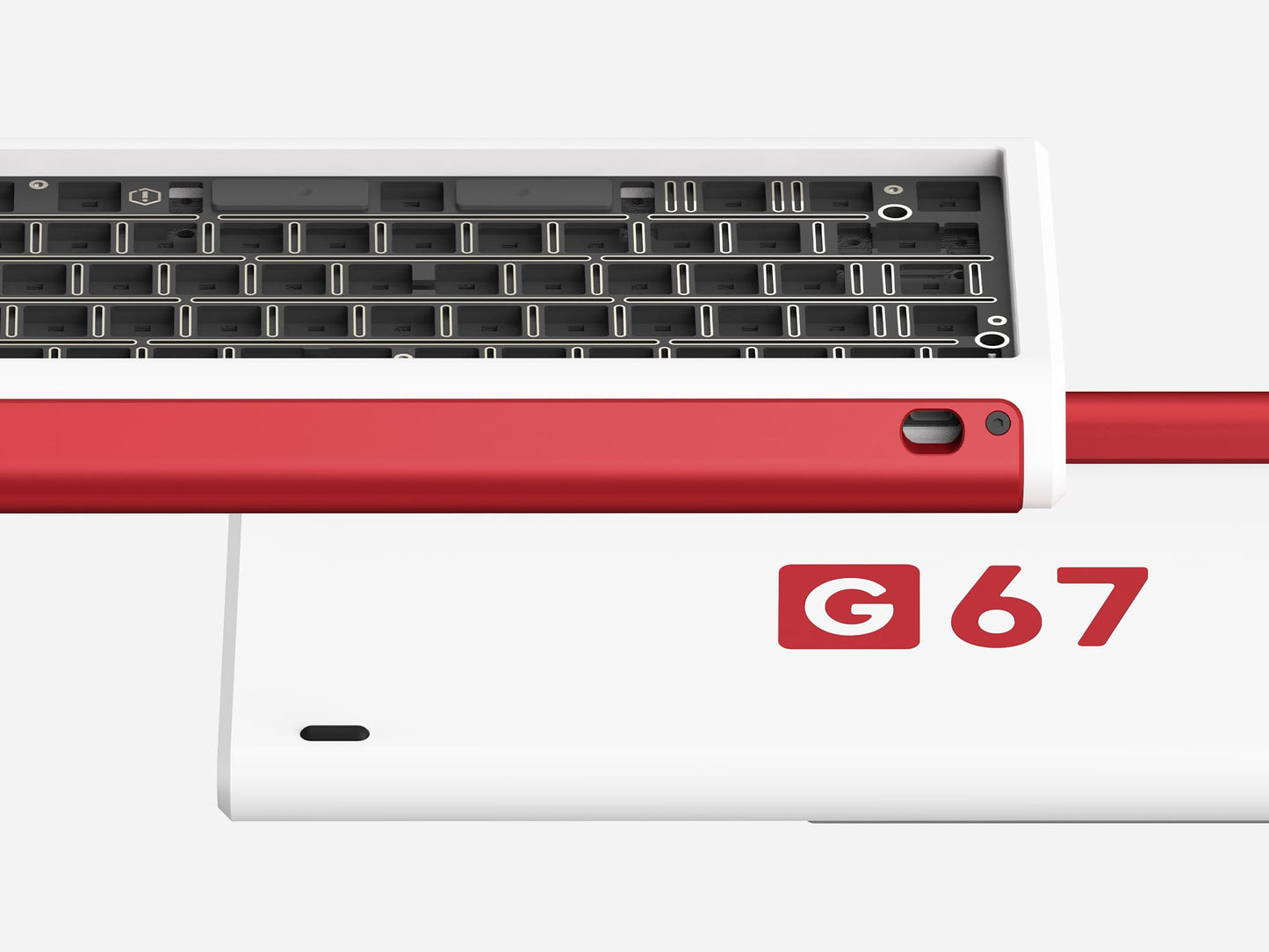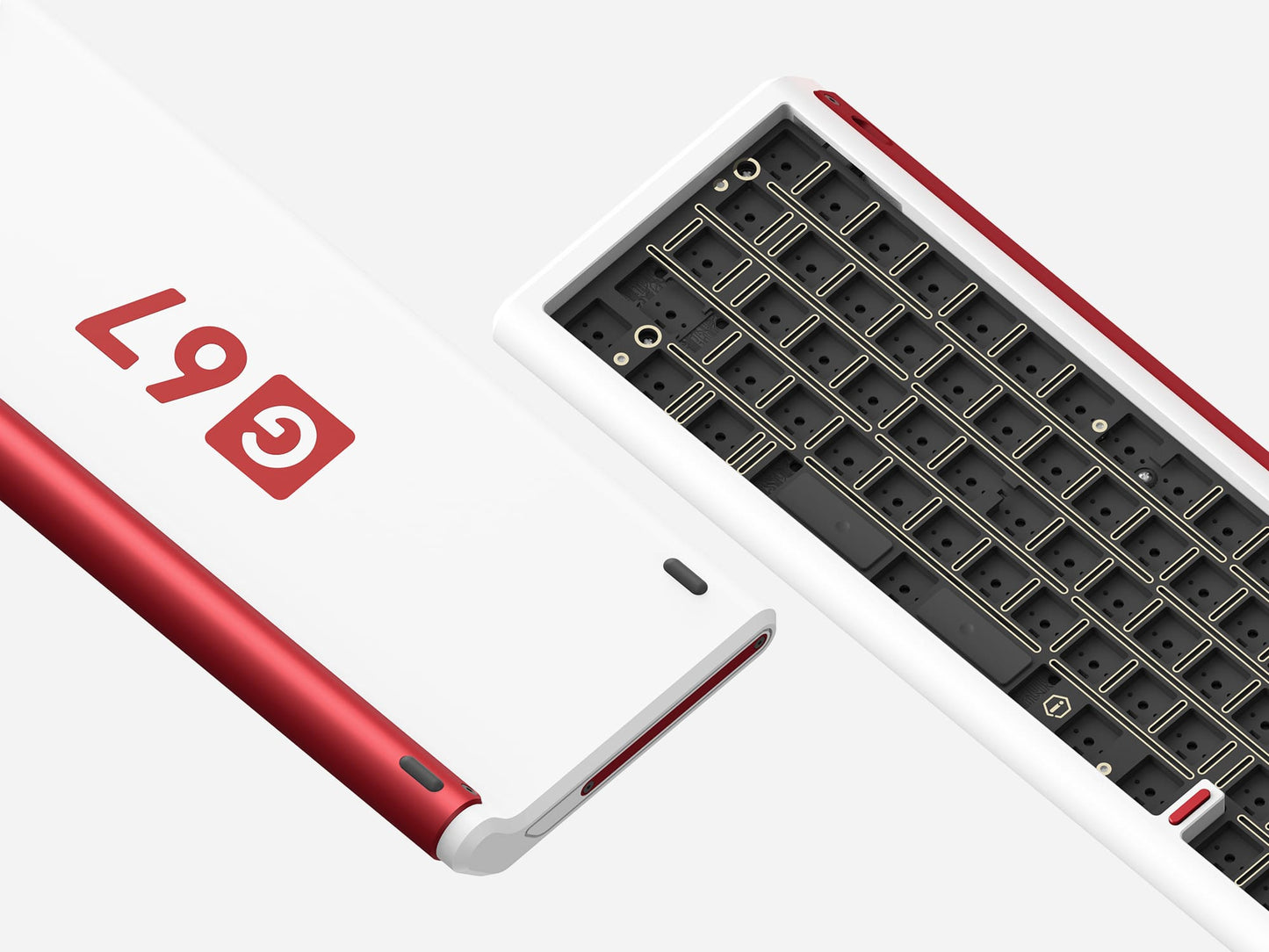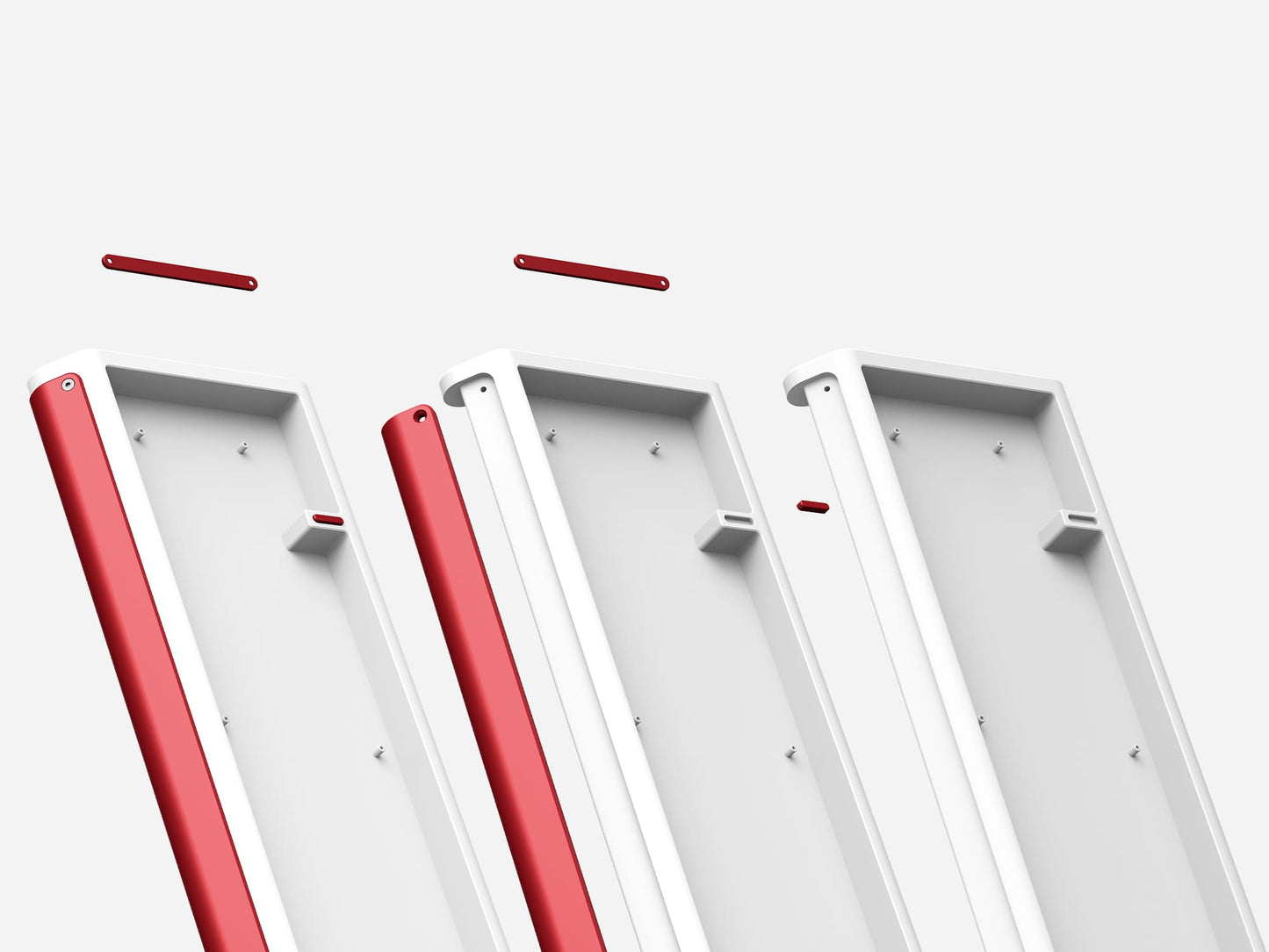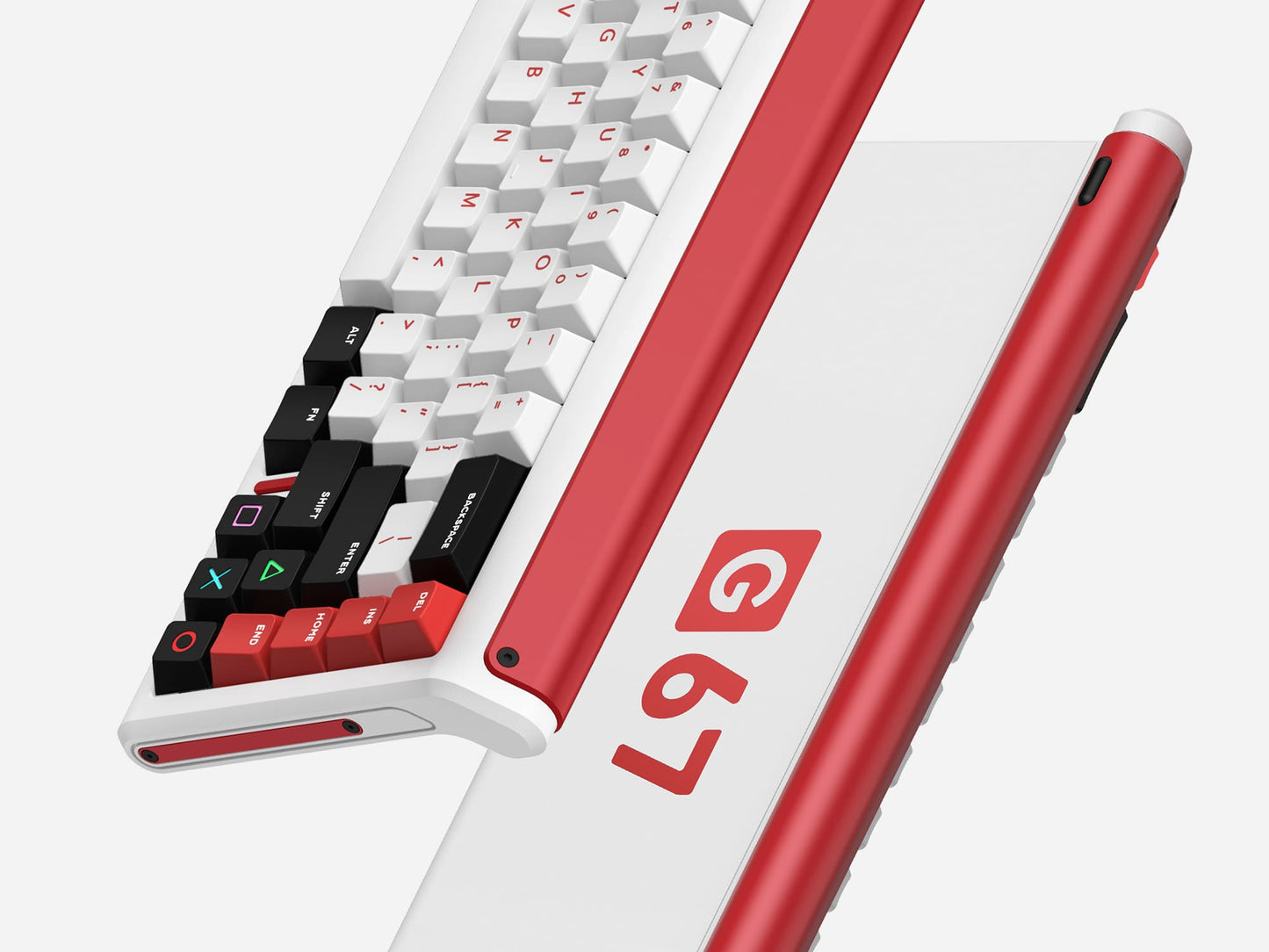 IQUNIX Super Game 67
The Game 67 features an aesthetically pleasing, minimalist design with a sleek and compact frame. It has rounded corners and edges for an ergonomic feel. The aluminum case comes in a red-and-white mixed colorway to match modern gaming setups.
Ergonomic Design
One of the outstanding features of Game67 is that the keyboard bottom case is carved into a certain radian through complex CNC processing and forms a 7° typing angle with the desktop. This unique style not only adds a touch of personality and retro flavor to the overall design but also emphasizes the ergonomic design for a more comfortable typing experience.
FR4 Plate
Game 67 featured an FR4 plate, which can improve the rigidity and sturdiness of the keyboard. In addition, the thickness and stiffness of the FR4 board provide better support for the keys, reducing shaking and noise, and providing a stable and precise typing experience while reducing fatigue and improving comfort.
Aluminum Keycaps
The arrow keycaps and the ESC keycap are all made of aluminum material, and the pattern design is inspired by the gamepad, making these keycaps look and feel great and enhancing your typing experience for years to come.
VIA compatible
The Game 67 has a wired PCB that is fully compatible with VIA, so you can easily customize RGB, remap keys, set macros, and more with the built-in powerful hotkeys and macros for your unlimited personalized settings.
Hot Swappable
The Game 67 is hot-swappable, and you can easily swap out your preferred mechanical switches on your keyboard without needing any soldering or technical expertise. Everyone can easily build your ideal custom keyboard!
SPECIFICATION
IQUNIX Super Game 67
• Wired Hotswap PCB (QMK/VIA)
• IQUNIX PCB-Mount Stabilizers
• Keyboard Weight: approx. 1.2kg
• Dimension: 325mm * 129mm* 40mm
• RGB Backlit: 16-Million-Color Modules
IQUNIX Moonstone Switch
• Operating Force: 37±5gf
• Total Travel: 3.7±0.3mm
• Durability: 80 million actuations
• Works with any PCB compatible with Cherry-style switches.
• 5 pins can be modified to 3 pins by clipping off the extra 2 pins if need.
PACKAGE
• The package will be assembled into a barebone for delivery.
• The keyboard barebone has included the PCB, FR4 plate, PCB-mount stabilizers and foam kit.
PRE-ORDER NOTES
Estimated Shipping Date
We will ship within 3 weeks after you place an order.
Order Cancel Policy
As for Pre-Order items, order cancellations are accepted before the items are shipped out. Otherwise, we do not accept cancellations and refunds once the order has shipped.
Warranty Policy
IQUNIX custom mechanical keyboard comes with a one-year hardware(PCB) warranty from the date of purchase. This warranty covers any defects in hardware under normal use.
If there are any defects related to the craftsmanship of the keyboard, please contact us within 15 days of receiving the keyboard for us to address the issue. Learn more details: Warranty Policy